About Us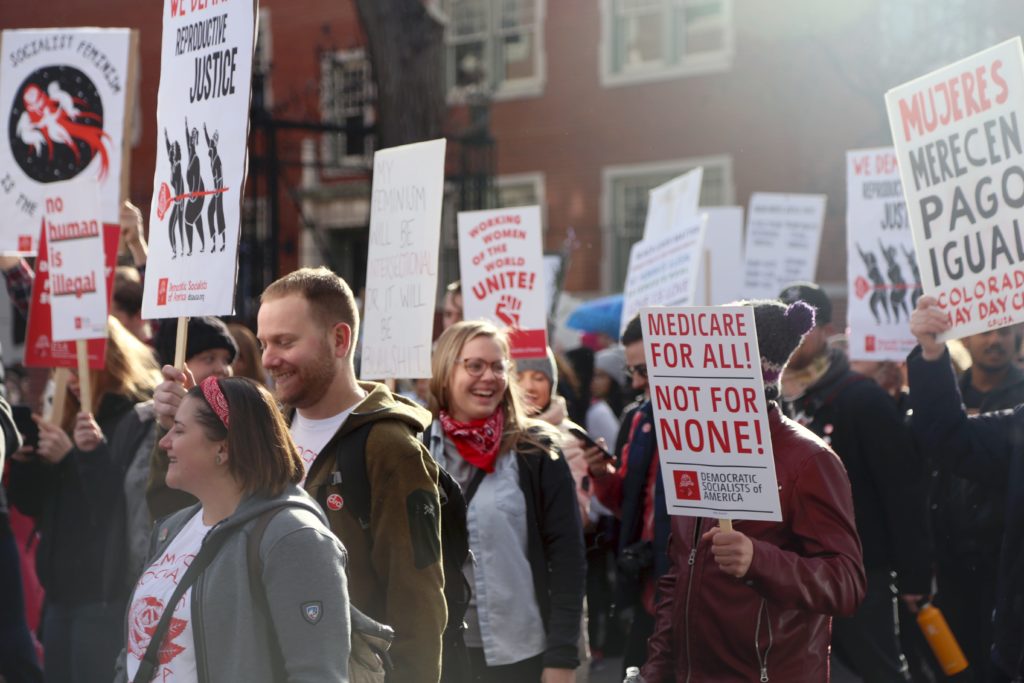 The Denver chapter of the Democratic Socialists of America officially formed shortly after the 2016 elections, branching off from the Boulder chapter.
As democratic socialists, we are working toward a humane society based on gender and racial justice, democratic control of resources, production, and distribution, and non-oppressive relationships. Furthermore, we are fighting against the white supremacist, patriarchal, for-profit capitalist system by building coalitions with organizations within our communities.
We believe that fundamental change comes only when the people rise up together to demand it. We know that by working together, another world is possible. As of Feburary 2020, we are over 700 members strong and growing! Join Denver DSA in making your community stronger, kinder, and more equitable for today and tomorrow. We cannot do it without your help.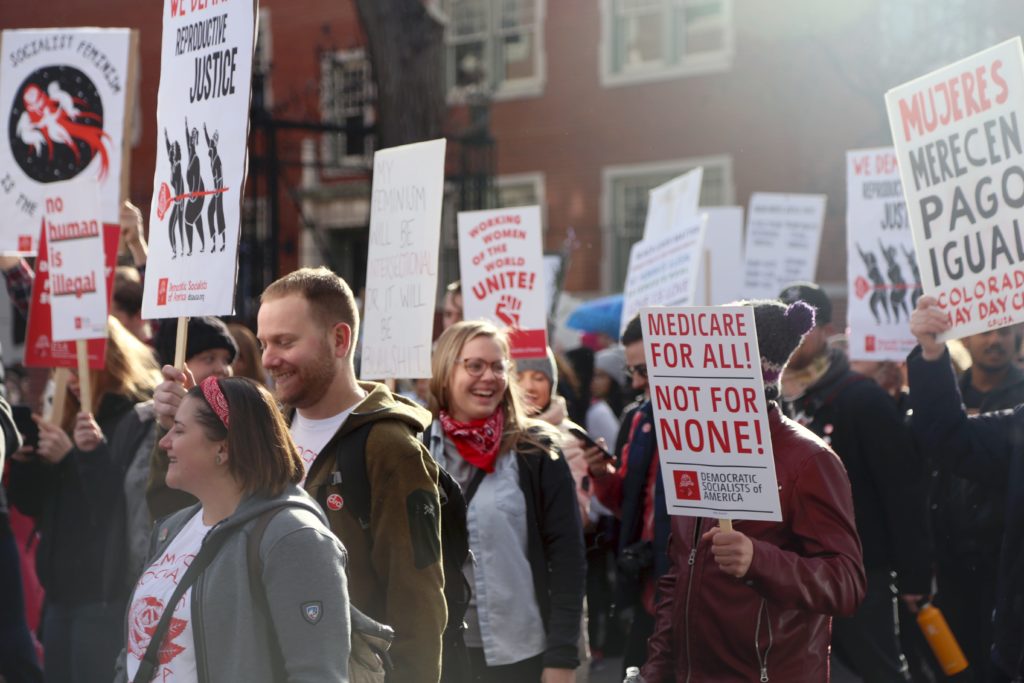 What's up with the hamster?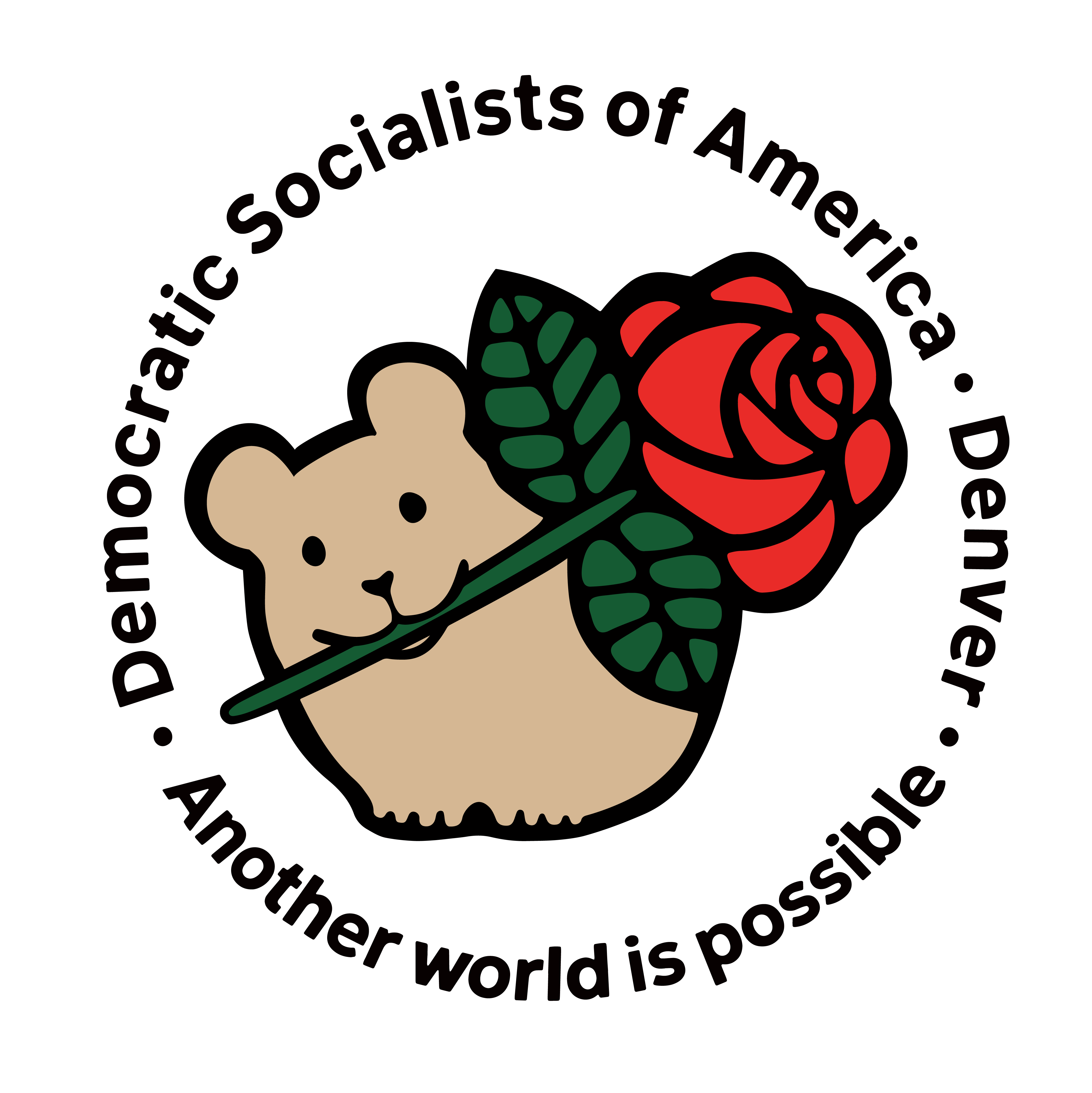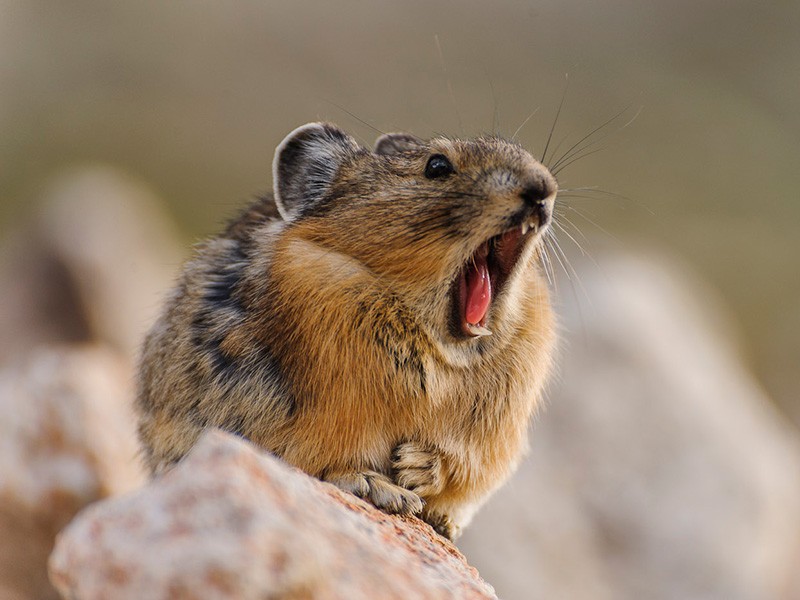 What's up with the hamster?
Pikas are small, furry mammals with round bodies, short legs, round ears, and no visible tails. They are native to the Rocky Mountains where they live at or above the timberline. Though they belong to the same order as rabbits and hares, adult pikas are no larger than a tennis ball. More often heard than seen, these tiny creatures emit a loud, sharp squeak that can be hard to locate. When danger is near, a pika will whistle to other pikas in the colony, then disappear to the safety of nearby rocks.
In the spring and summer months, pikas spend their days gathering flowers or grasses into "haypiles" which will sustain them during the cold harsh winter. They use both their furry bodies and the snow pack to insulate them from the brutal winds and cold. However, as the planet grows warmer, their habitats are disappearing. If the spring and summer temperatures climb above 75° F, Pikas will overheat and may die within hours. If the winter is too dry, there won't be enough snow pack to shelter them. As the Earth warms, they are pushed to ever higher altitudes, but they will eventually run out of places to go.
Denver DSA adopted the Pika for its logo in 2016 because of its Rocky Mountain habitat and dependence on flowers for survival. Suffragette and labor reformer Helen Todd coined the phrase that James Oppenheim's 1911 poem recorded, "Hearts starve as well as bodies: Give us Bread, but give us Roses."